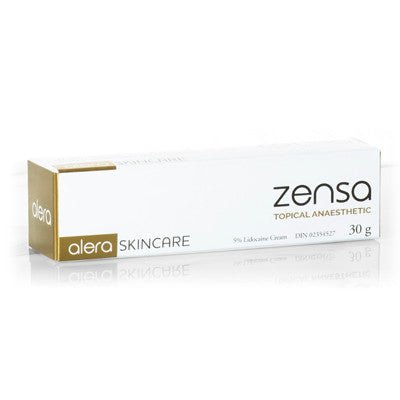 Zensa Topical Anaesthetic
Zensa Topical Cream, 30 grams and 5% Lidocaine
Works faster, costs less! 
Prepare and numb skin prior to painful procedures including laser hair removal, waxing and tattoos. This Health Canada and FDA approved formulation quickly calms itching, burning and stinging and also provides temporary relief from pain associated with sunburns and minor skin irritations. Vitamin E acts as an antioxidant, providing much needed protection and helping skin heal faster.
5% Lidocaine
See Package insert for precautions.
Products posted on the site not manufactured by the Insulet Corporation are considered related items that can be used with insulin pump therapy. The Insulet Corporation nor Bayshore Specialty Rx endorse any of these products directly. These recommendations have been shared by customers whose needs, preferences and situations may differ from yours. Discuss these products with your healthcare provider prior to trial.
---