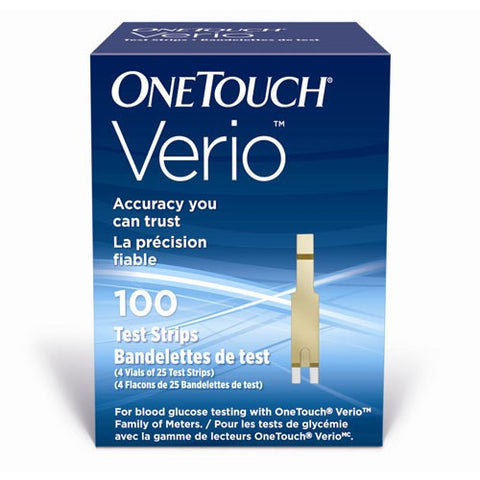 OneTouch Verio Test Strips
Features:
No manual coding
Tiny blood sample needed on either side of the strip (handy whether you're right- or left-handed)
Actively scans each blood sample 500 times correctly for common interferences* to provide an accurate result
*Corrects for the presence of certain substances that, when present at therapeutic levels, commonly interfere with accurate blood glucose results such as acetaminophen and vitamin C.
Compatible with:
OneTouch Verio® Meter
OneTouch Verio®IQ Meter
OneTouch Verio® Flex Meter
Test strips are packaged in an easy to open flip-top vial.
Products posted on the site not manufactured by the Insulet Corporation are considered related items that can be used with insulin pump therapy. The Insulet Corporation nor Bayshore Specialty Rx endorse any of these products directly. These recommendations have been shared by customers whose needs, preferences and situations may differ from yours. Discuss these products with your healthcare provider prior to trial.
---