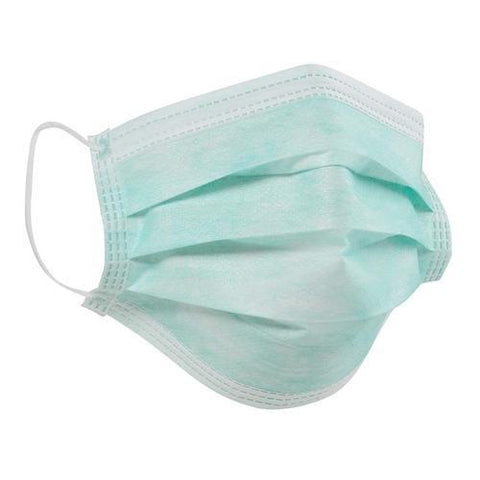 Disposable Face Masks - Adult Ear Loop
3 Ply Disposable Adult Face Masks  - 50pcs per pack - Ear Loop
Please note:
FINAL SALE, ABSOLUTELY NO REFUNDS, RETURNS OR CANCELLATION.

TO ADDRESS COVID-19 PRICE CONCERNS:

Diabetes Express has sourced masks upon request from our clients.  Our cost on all PPE supplies due to COVID have gone up, but we are doing our best to continue to source great products and make them available to those who need them.  
Product Image may slightly differ from product. Brand substitution is possible. 
These items are not billable through any government plan or private insurance.
If you add these products along with medical supplies and checkout requesting for Diabetes Express bill your government plan or private insurance - Diabetes Express will process your supplies through our one of our national pharmacies & bill your credit card on file for the balance due including your co-pay (if applicable)
These are non-medical, disposable, face masks
If there is no credit card is on file - we will process only what is covered in terms of supplies and cancel the remaining part of your order. We will then kindly request that you place another order - and pay via credit card. Thank you for your understanding.
Products posted on the site not manufactured by the Insulet Corporation are considered related items that can be used with insulin pump therapy. The Insulet Corporation nor Bayshore Specialty Rx endorse any of these products directly. These recommendations have been shared by customers whose needs, preferences and situations may differ from yours. Discuss these products with your healthcare provider prior to trial.
---